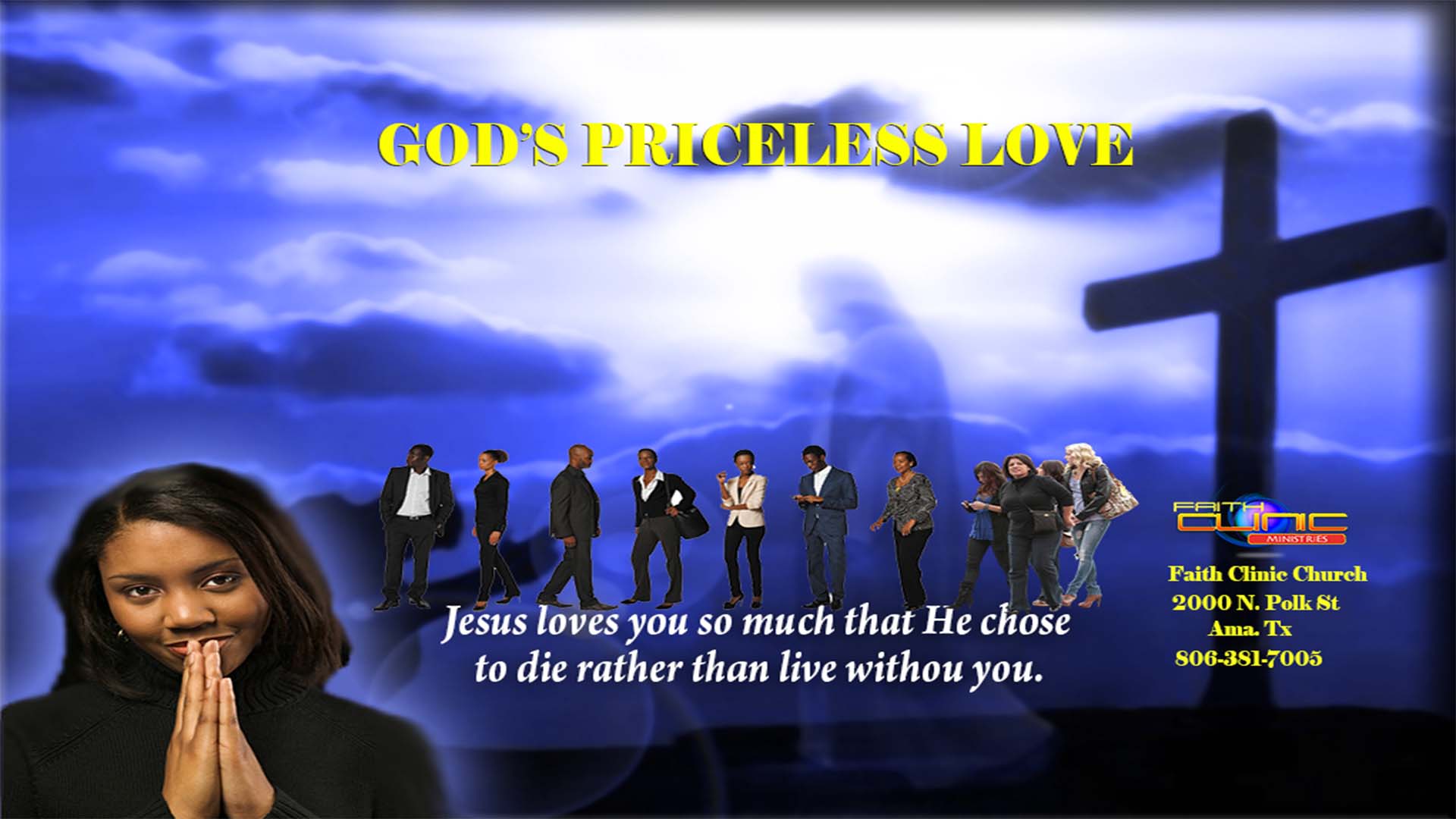 Intercessory Ministry
Intercessory prayer means praying for others. An intercessor is one who takes the place of another or pleads another's case. The Lord instructs us to pray not only for our own personal needs but to reach out and pray for others as well. 1 Timothy 2:1-6 instructs us to pray and make intercession for all men.
Commitment Statement:  As a ministry called by the grace of God, we recognize the need of prayer to accomplish God's will in events and circumstances. We therefore commit ourselves as a ministry in Christ to grow and be deepened in prayer, to intercede for the church of Jesus Christ, our home church (FCCC), for global and national communities, families and individuals' concerns, always setting our eyes toward the Lord God (Psalm 123:1-2) that we may do His will.
Evangelism
 Jesus Asked Believers To Bear Witness On His Behalf To Others:
"But ye shall receive power, after that the Holy Ghost is come upon you: and ye shall be witnesses unto me both in Jerusalem, and in all Judaea, and in Samaria, and unto the uttermost part of the earth." Acts 1:8
At Faith Clinic Christian Center Church we teach believers how to become effective witnesses for Christ. As a church our primary objective is to share the gospel of Jesus Christ and win souls for the kingdom of God. In Matthew 28:19-20 Jesus gave the Apostles, thereby the church as a whole what has become known as "The Great Commission":
" Go ye therefore, and teach all nations, baptizing them in the name of the Father, and of the Son, and of the Holy Ghost: Teaching them to observe all things whatsoever I have commanded you: and, lo, I am with you always, even unto the end of the world. Amen." (Matthew 28:19-20)
Drama Ministry
One of the greatest opportunity for Christian Drama Ministry is reaching the unsaved, the un-churched, and also those who have fallen away.  At (FCCC) we carefully craft our drama scripts with the aid of the Holy Spirit to address the needs, issues and suffering of the targeted audiences we desire to reach. Drama ministry is a vital tool in the assistance of sharing the gospel through visual illustrations, as to how a relationship with Christ can positively affect the lives of every individual.
 Media Ministry
Our desire is to work selflessly and creatively, using all resources available to keep every service God centered. Whether visually or aurally, we strive to always enable a smoother and stronger flow of the Holy Spirit from the altar to the congregation throughout every segment of the service. 
God's highest priority for you as a believer is that you live a life through which He could draw lost souls to Christ. Jesus said that we are to be light and salt to the world (Matt. 5:13-14). If you want to learn how to live as God's light [revealing God's nature) and salt (revealing God's values) on the earth; so that you can then become an effective soul winner for Christ; join us on Sundays @ 11:00 am and Wednesday nights @7:00 pm.