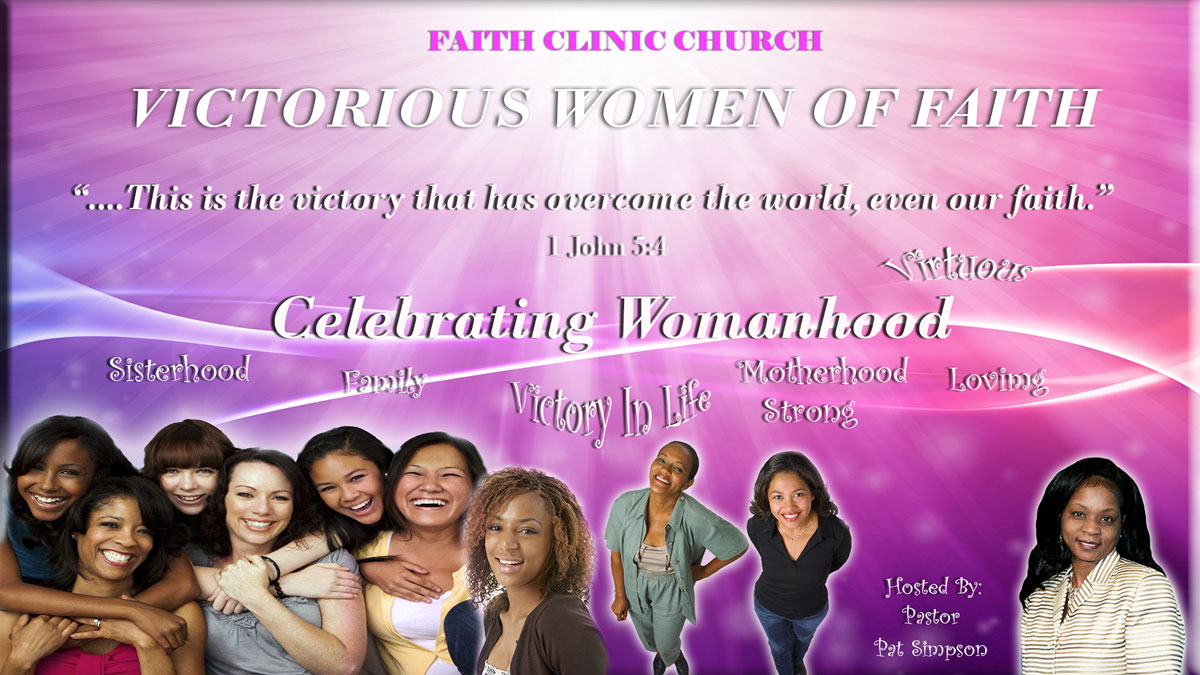 Our Mission:
Victorious Women of Faith (V.W.O.F.) is a powerful, dynamic women's ministry program directed by Pastor Pat Simpson. Women are encouraged to take their rightful place in the home, society and church. They are inspired to have better, be better and live better.
V.W.O.F. are women who value themselves and their God given roll in creation. They understand that their identity and value is found in their relationship with God, not as defined and dictated by society. V.W.O.F. ministry is designed to reach women across and racial ethnic barriers to come together in faith and unity to help bring spiritual wholeness, health and support for women and their families.
Vision:
To empower Christian women to live godly; and to strengthen, support and empower women to live life as Jesus intended for them.
To reach out to all women who lack self-esteem or who have been abused; bruised, battered, downtrodden and are hopeless.
To create a nurturing environment of possibilities for all sisters desiring life partners.
To reach out in support across ethnic or racial groups in building up families in love.
To reach out and mentor young women giving them Godly counsel and equipping them with life enhancing skills.